Maryse Maynard Artist in Residence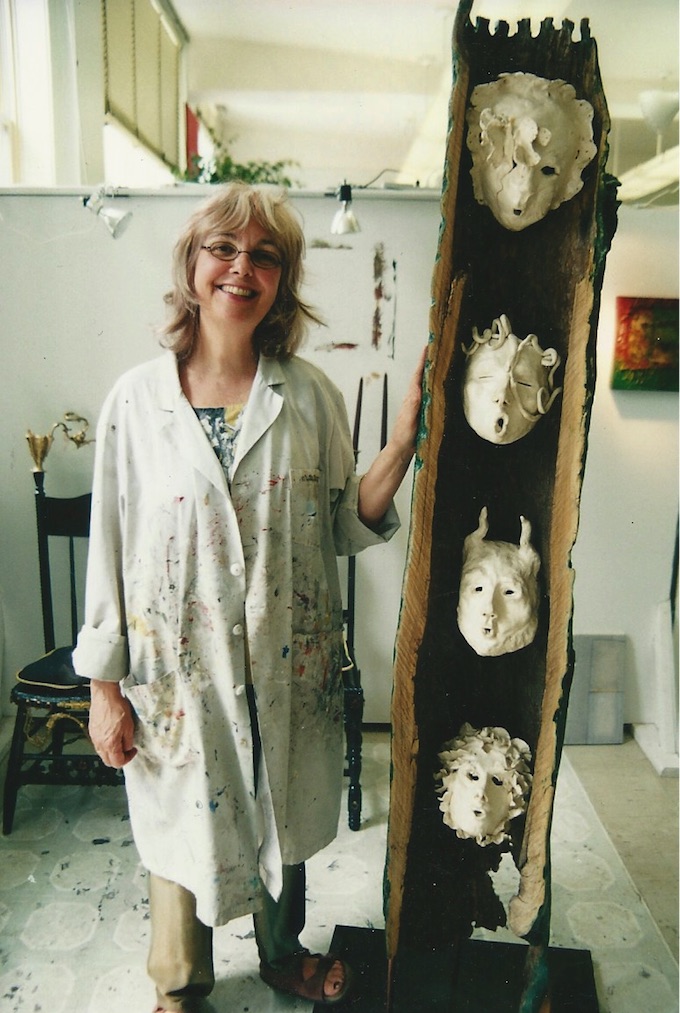 Since 1986 MARYSE MAYNARD has collaborated with composers and musicians to create works which have been in performance here in Ottawa (Nepean Theatre, Museum of Nature, National Arts Centre, National Gallery of Canada) and further afield (Harbourfront, Toronto, The Hague , and New York City ).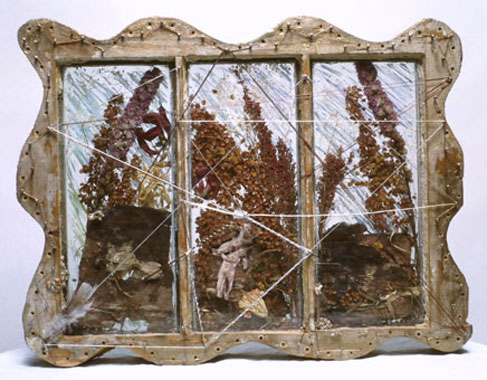 Her work has also been exhibited at the Sun Cities Art Museum in Arizona, the Lawrence Art Center, Lawrence, Kansas, The Justina M. Barnicke Gallery in Toronto and the Kamloops Public Art Gallery, British Columbia. Initially trained as a painter, she has extended her exploration of other media to include paper making, wood carving, masks, clay, papiermache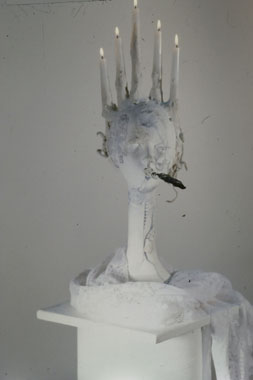 and found objects sculpture as well as ritually based performance art. She has taught various art classes over the years as well as creative visualization techniques and plans to incorporate these into The School's multidisciplinary programmes.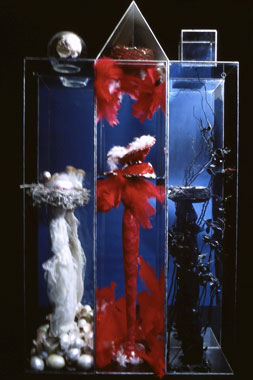 Her art is held by the University of Ottawa , the Royal Ottawa Hospital and numerous private collections in Europe, the U.S. & Canada . She has received three Ontario Arts Council grants and was granted Artist in Residence status at the Festival of the Arts in Orford, Quebec.
Visit Maryse Maynard at www.marysemaynard.com